Discover more from Grounded in the Bible
Grounded in the Bible delivers weekly Bible studies to help you "grow in the grace and knowledge of our Lord and Savior Jesus Christ." (2 Peter 3:18)
The Sacraments
Overview
Last year, we worked through a study on the basics of sin, sacrifice, and salvation. In that study, we identified sin as the barrier that separates us from God. In the Old Testament, God set up a series of sacrifices to atone for sin. Then in the New Testament, he sent one final perfect sacrifice—his Son, Jesus. Through Jesus's sacrifice on the cross, we can have forgiveness for our sins if we believe in Jesus as God's Son, confess our sins, ask for forgiveness, and truly repent—turn away from our sin. Through this process, God saves us for all eternity through Jesus.
Once we are saved, what happens next? The Bible gives us two sacraments (religious rituals) to use as we continue to grow in our faith:
Baptism: Through baptism, we declare to the world that we have decided to follow Jesus.

Communion: Through communion, we continually remember Christ's sacrifice on the cross for our sin.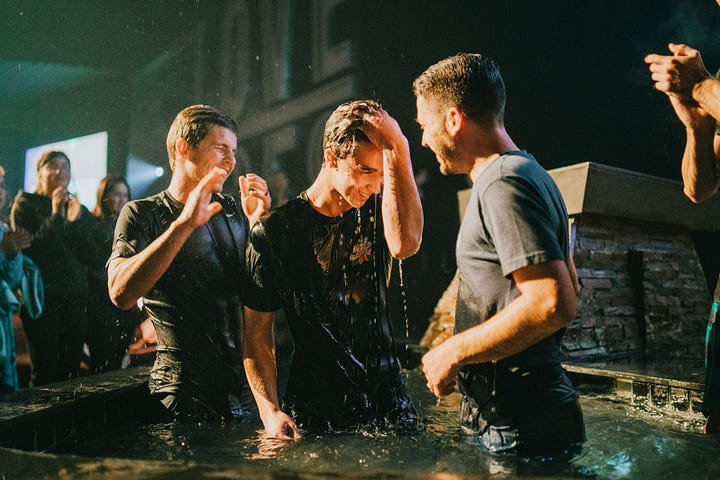 In this study, we'll look at these two sacraments in more depth. We will look at Old Testament and New Testament historical foundations for each sacrament and then explore what they mean for Christians today. The lessons in this series are listed below.
Lesson 2: History of Baptism: Moses and the Israelites
Lesson 3: History of Baptism: John's Baptism
Spontaneous Ponderings: Is Baptism Required for Salvation?
Lesson 5: Baptism by the Spirit
Lesson 7: History of Communion: Passover
Lesson 8: History of Communion: Last Supper
Lesson 9: Meaning of Communion: Body
Lesson 10: Meaning of Communion: Blood
This study is especially close to my heart because my 11-year-old nephew just recently got baptized. He has declared his faith and his intention to follow Jesus for the rest of his life. Every time someone declares publicly that they want to follow Jesus, it is such a blessing to my soul, and when it's someone I love as dearly as my nieces and nephews, it means so much more.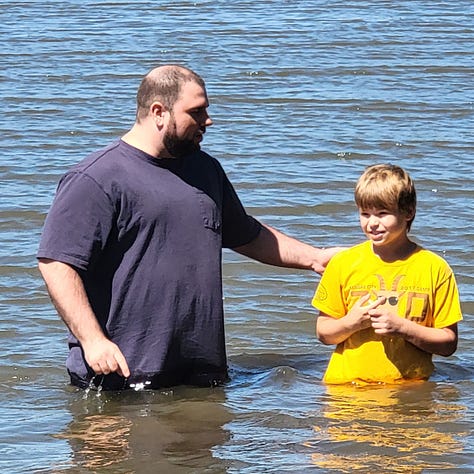 I hope you join me on this journey to explore the two rituals that we still follow that were given to us in the Bible. These rituals have stood the test of time, from the early Christians to today.
Grounded in the Bible is a reader-supported publication. To receive new posts and support my work, consider becoming a free or paid subscriber.